Ahhh, the honeymoon… These days, it's quite a big deal. In our busy, stressful lives, the honeymoon is the bride and groom's escape, with just each other, for a week or two before the realities of married life begin. In Jane Austen's time, honeymoon travel often simply meant a trip home.
For example, Austen writes of the Collins' wedding: "The wedding took place; the bride and bridegroom set off for Kent from the church door." And while that might have been a special circumstance, Mr. Collins being Mr. Collins, it seems as if it might have been the norm. Travel was difficult, uncomfortable, and at times, uncertain or even dangerous. Coaching houses and inns were crowded; their cleanliness was questionable, and vacancies were not guaranteed. Besides that, a good portion of marriages at that time were not love matches. Likely the couple saw no reason to moon over each other at considerable expense, preferring instead to simply get on with the 'arrangement.'
Certainly there would have been some travel. Newly married couples might have gone to London, staying in a comfortable hotel or a family townhouse. They might have traveled to Bath or Brighton or Lyme for a little sea air, or even into Scotland. They might also have gone visiting, traveling around the country to the homes of relatives who were unable to attend the wedding. (Doesn't sound like much of a honeymoon, does it?) Travel into Europe in the early 19th century would have coincided with the on-again-off-again Napoleonic Wars and potentially made traveling undependable and possibly dangerous. It's conceivable that when faced with their options, the couple simply looked at each other and said, "Let us go home."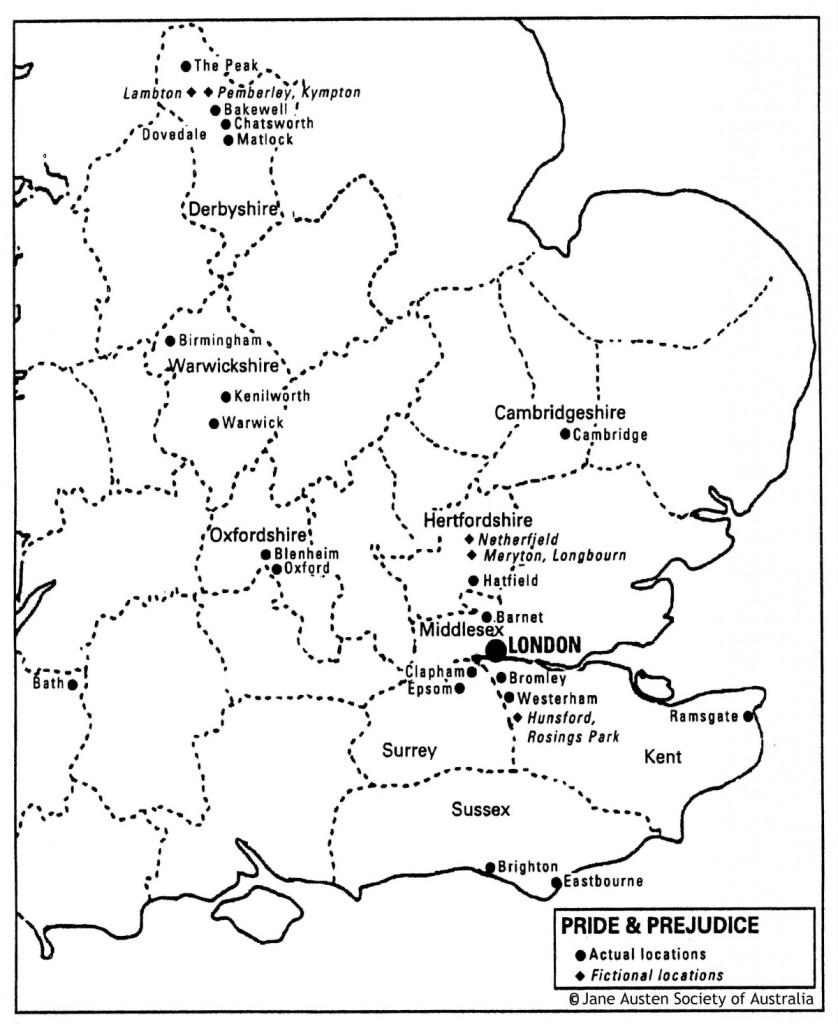 Darcy and Elizabeth likely simply wanted an escape from the incessant prattle of the oh-so-tacky Mrs. Bennet. Not to London, but to Pemberley, with its opulent grandeur and sprawling parkland: the place were they really, truly fell in love. But it was some distance from Longbourn to Pemberley, as you can see by this JASNA map…at least a hundred miles as the crow flies, likely considerably more by road. Assuming they were traveling at a rate of eight to ten miles an hour (source), it would take them between ten and twelve hours, without stopping. And they would have had to have stopped: to rest or change out horses, to eat, and simply to escape from the bouncing, swaying motion of the carriage. It is likely they would have stopped at an inn on the first night and then hurried on to Pemberley–and home–the next.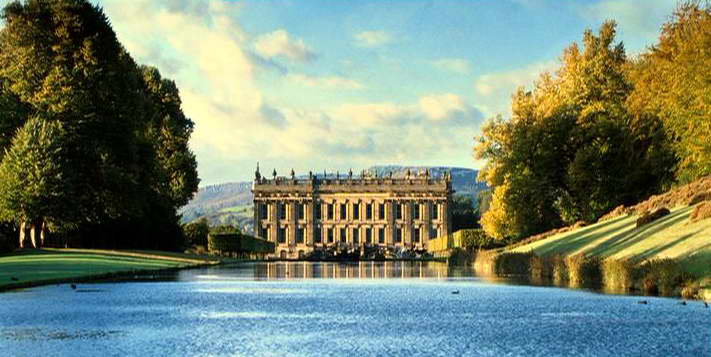 While journeying across the English countryside in a horse-drawn carriage doesn't sound like the perfect honeymoon, knowing that she had married her soulmate and was, even then, Mistress of Pemberley, probably kept Elizabeth in the best of spirits. And who knows what they did in that carriage…

Alyssa is the author of AUSTENTATIOUS and the upcoming AUSTENSIBLY ORDINARY.
Alyssa Goodnight
Alyssa Goodnight currently lives between Houston and Galveston with her husband, two sons, and their adventure dogs, Indiana Jones and Short Round. She does her writing with an ice-cold can of Dr Pepper and her reading with cake whenever possible (now gluten-free!) Her writing has been described as clever, quirky, captivating and delightful. She is the author of Austentatious, Austensibly Ordinary, and Unladylike Pursuits.